Who says imagination has to stay in the mind? Turn your kid's bedroom into a room he or she has dreamt of with these whimsical bedroom decoration ideas your kids (and you) will surely love.
Space Bedroom
For your son or daughter who loves clouds, stars, the sun, and the moon, then these bedroom decor ideas are for you.
Moon Lamp
What's a space-themed room without some stars and the moon? Nighttime might just be your kid's favorite time with this.
Starry Bed Post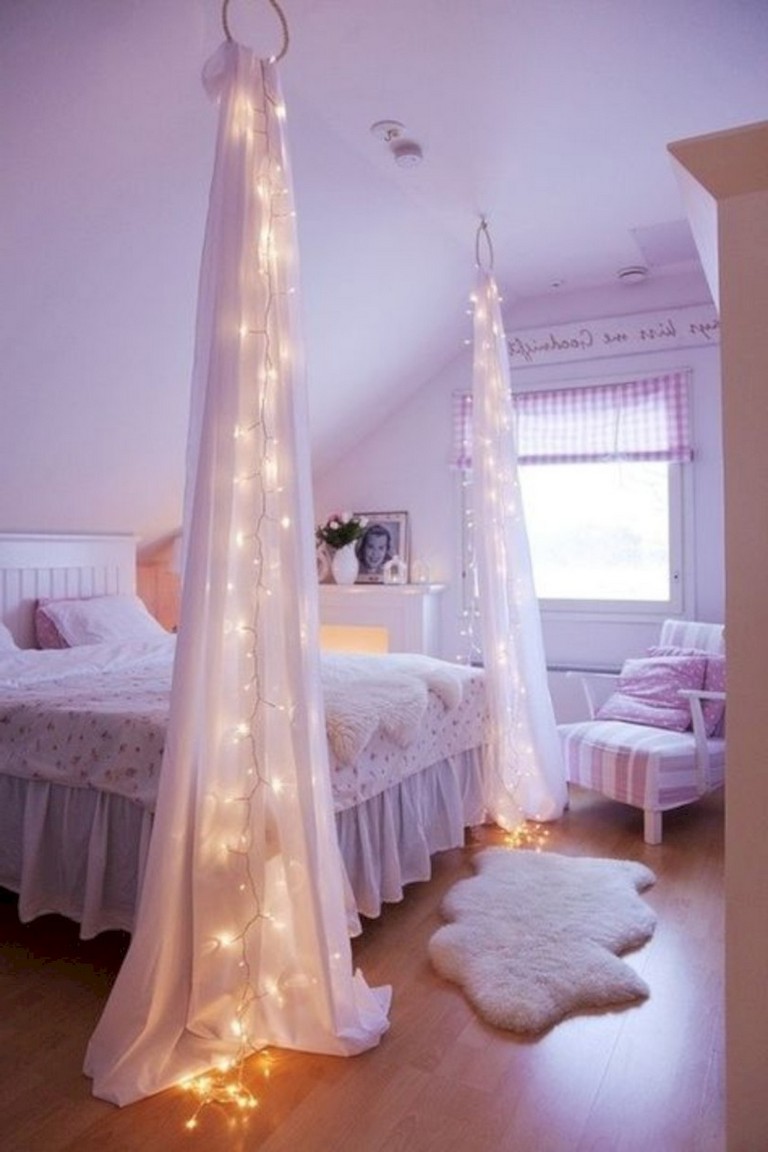 Recreate this DIY bedroom canopy and make an illusion of a bedpost by mounting two towel rings in the ceiling with hooks and hang some fabric and LED string lights.
Cloud Light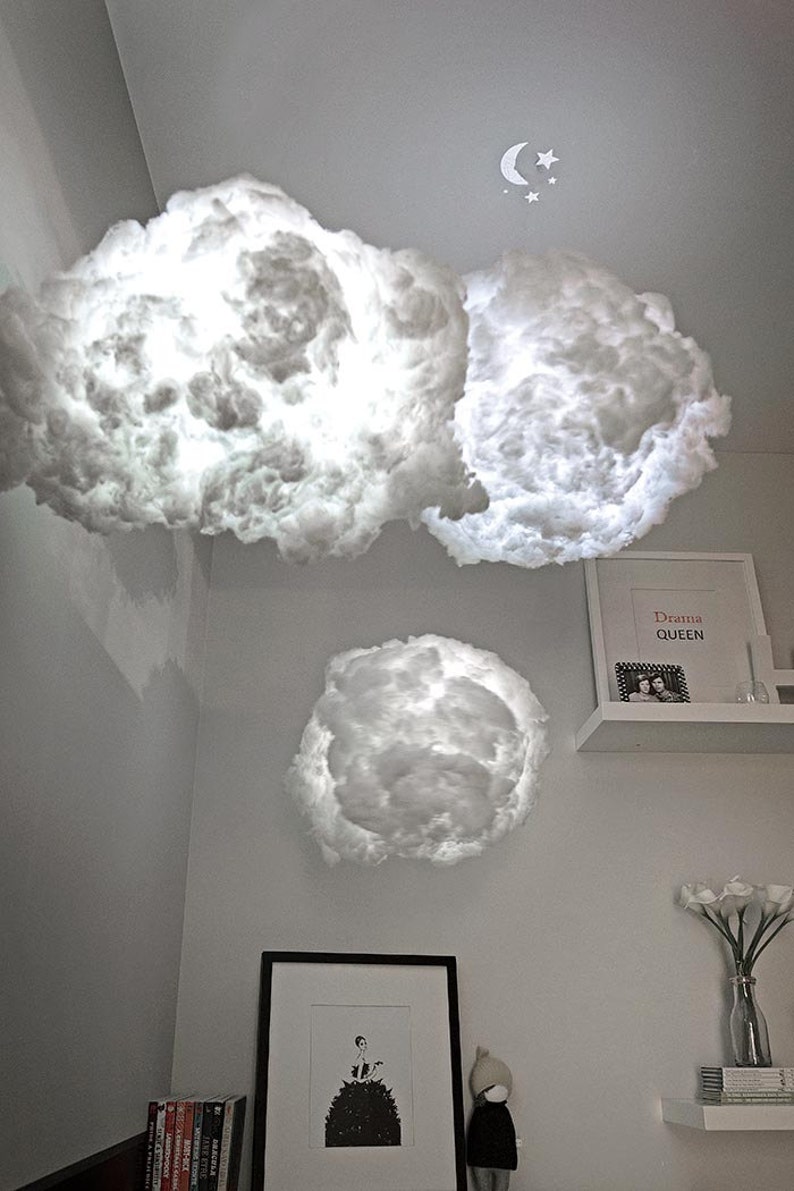 Whether lighted or not, this cloud hanging light surely add that space/cloud vibe in the room.
Wall Paint/Decal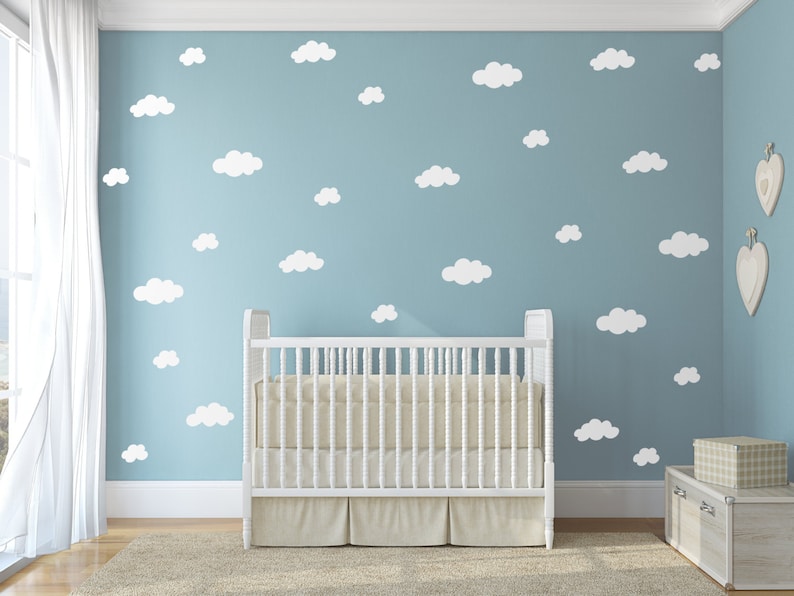 Paint some clouds (or stars or planets) over the walls to liven up the room.
Illuminated Constellation Wall Art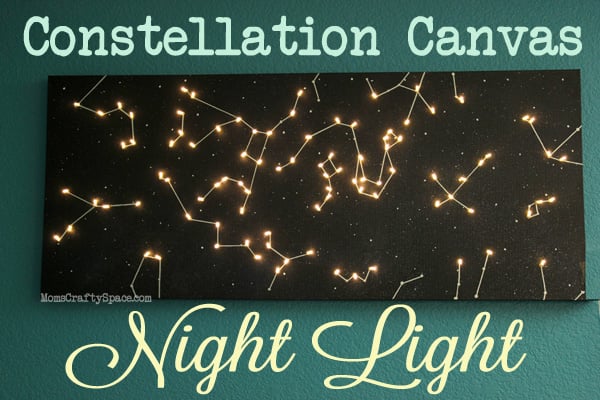 Pick your favorite constellation or zodiac sign and turn it into modern art. This budget-friendly artwork also serves as a night light, a very cool night light.
All you need is a canvas, spray paint, and fairy lights.
Mermaid Room
Every little girl has either dreamt of becoming a princess or a mermaid. And why not, having long shiny locks, glittery fish tail and living underwater with all the beautiful fish seem really enchanting. Make your little girl's dream come true with these beautiful mermaid decor ideas.
Pastel Bedroom Colors
Let's start with the easiest —- bedroom colors. Just choose some pastel pink, purple, blue or green, and you've done the easiest and biggest part in that room transformation.
Scalloped Lamp
Put a scalloped lamp beside your girl's bed and nothing screams pretty and dainty like that.  Learn how to DIY it here.
Shell Headboard

Make your daughter's headboard look like a giant shell and she'll love it!
Mermaid Wall Art
Use a cardboard or canvas, some art paper, scissors, and glue and you now have mermaid wall art. If you want it more personalized, you can cut out the letters of your daughter's name and decorate it using the same materials.
Door Knobs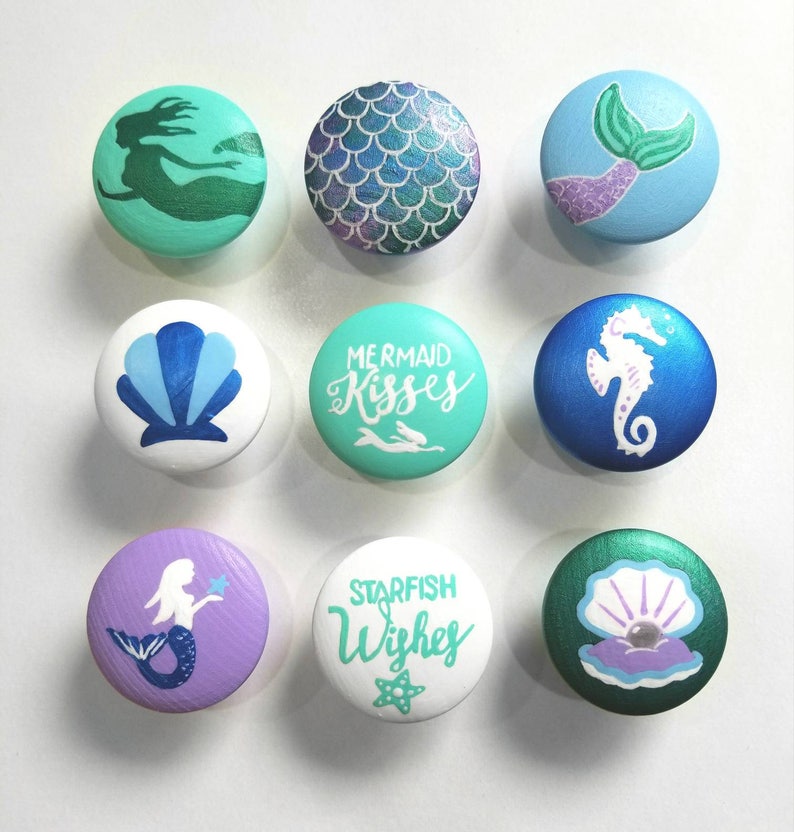 Turn your plain doorknobs into works of art! Put it in her bedroom door or cabinet doors. She'll love it for sure.
Unicorn Room
Another popular theme for young girls is the unicorn. Magical, one-of-a-kind, pretty… traits that are enough to capture your little girls' attention and heart.
Unicorn Name Art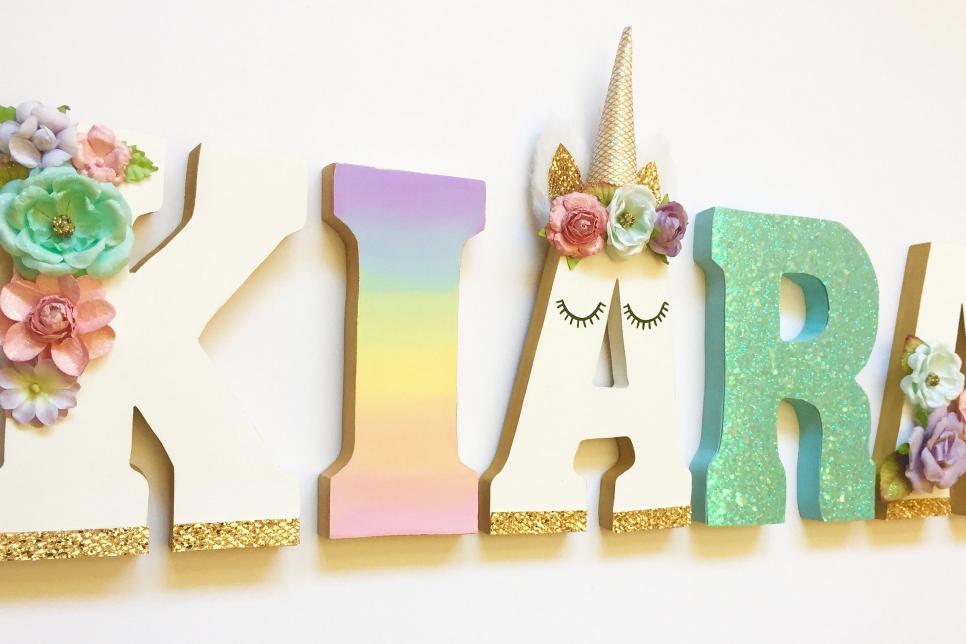 Nothing can be more personalized than a name art. DIY it using some cardboard, paint, glitters and flowers and voila, you have your name art done. Don't forget that glitter horn!
Unicorn Wall Mural
Have a unicorn painted in your girl's room and it can easily make the room feel magical.
Unicorn Bookshelf
Encourage the love for reading of your little girl with this cute bookshelf. It functions as beautiful room decor too.
Tulle Bed Skirt

Your little girl is sure to fall in love with a tulle bed skirt! Pretty. Fancy. Girly. All the things a little girl wants! Make it a colorful one just like the hair of a unicorn.
Unicorn Ottoman
Add this cute ottoman in your daughter's room for added storage. It can double as a chair and a pretend-unicorn. 🙂
Woodland Room
These woodland decorations are for your kids who love animals and anything outdoors.
Teepee Tent
Put a teepee tent inside your kid's room for instant adventure!
Campfire Night Light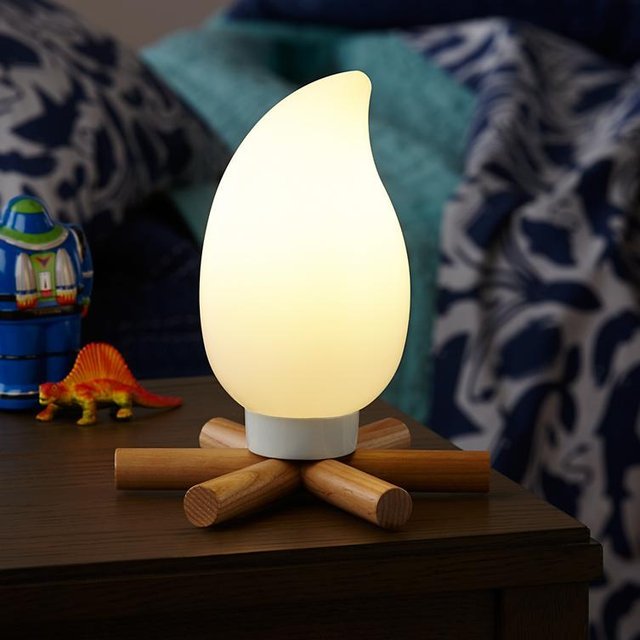 What's an outdoor adventure without a bonfire?! Enjoy an indoor fire safely with this campfire night light!
Bear Rug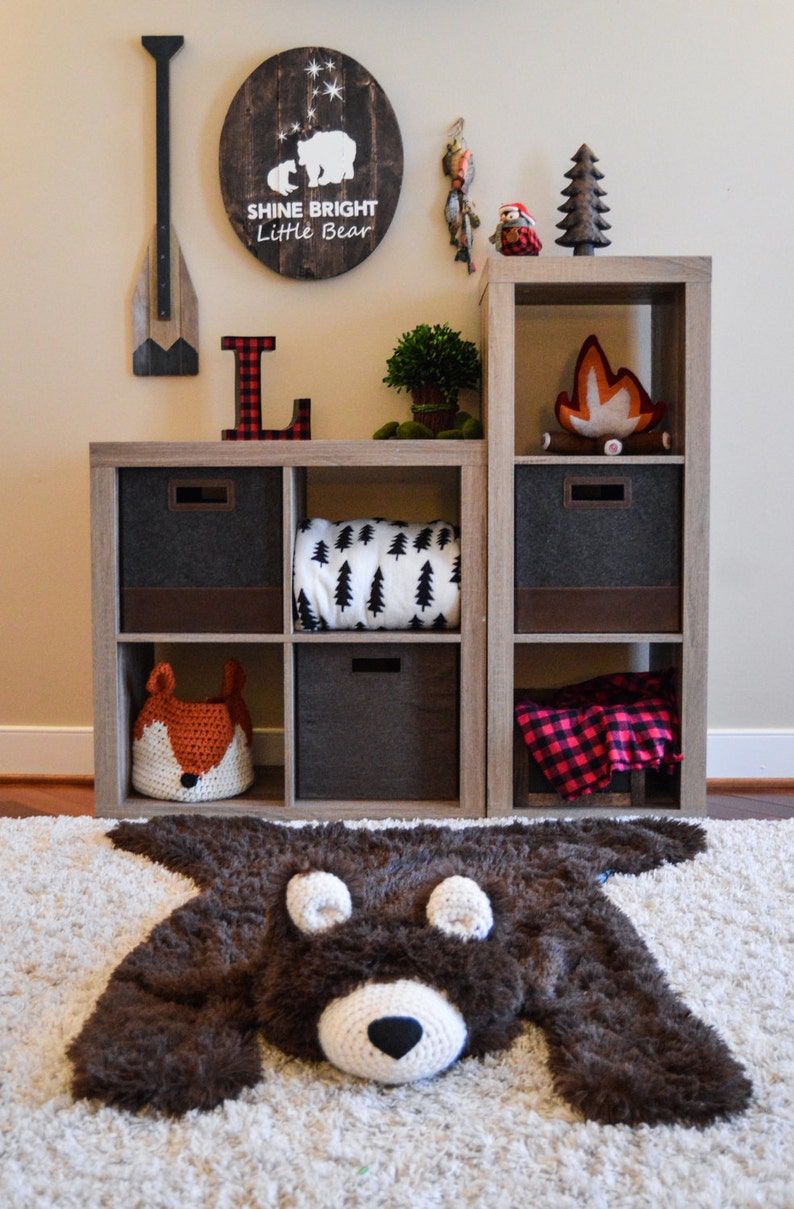 Make your kid's room as homey and comfy as this bear rug.
Wall Decals
Want to make your kid's room look like the outdoors? These wall decals will do the trick!
Animal Wicker Baskets
These animal wicker baskets are not just good for storage. These are good as decor and playthings too. Let your kid's imagination run wild with these animals in tow.